Pigments from Andalusia 
 The story of art in Andalusia begins 25,000 years ago when prehistoric people decorated local caves with charcoal and ochers. In fact, some of the earliest pigment processing seems to have taken place in the Andalusian region. 
More recently, Andalusia has been home to many artists like Pablo Picasso, Diego Velazquez, El Grecco, Joan Miro, Juan Gris, Salvador Dali and Francisco Goya.   The pigments used in  the Andalusian watercolors I offer are from this southern region of Spain, bordering the Atlantic Ocean and the Mediterranean Sea. These ochers are natural pigments, deep and opaque yet transparent and granulating. They lift easily from the page and can be layered over each other for various effects. These natural earth colors granulate to varying degrees depending on the color. Together they mix and combine to create wonderful shades for skin tones.  When I first try out new colors like this, I make sure to create swatches that are both opaque and transparent, as colors can often exhibit different characteristics with each type of swatch. 
In my quick demonstration landscapes  and swatches, you can see how these ochers create a variety of tones, ranging from opaque to transparent. Layers can be buit up and details added and built up on top of washes.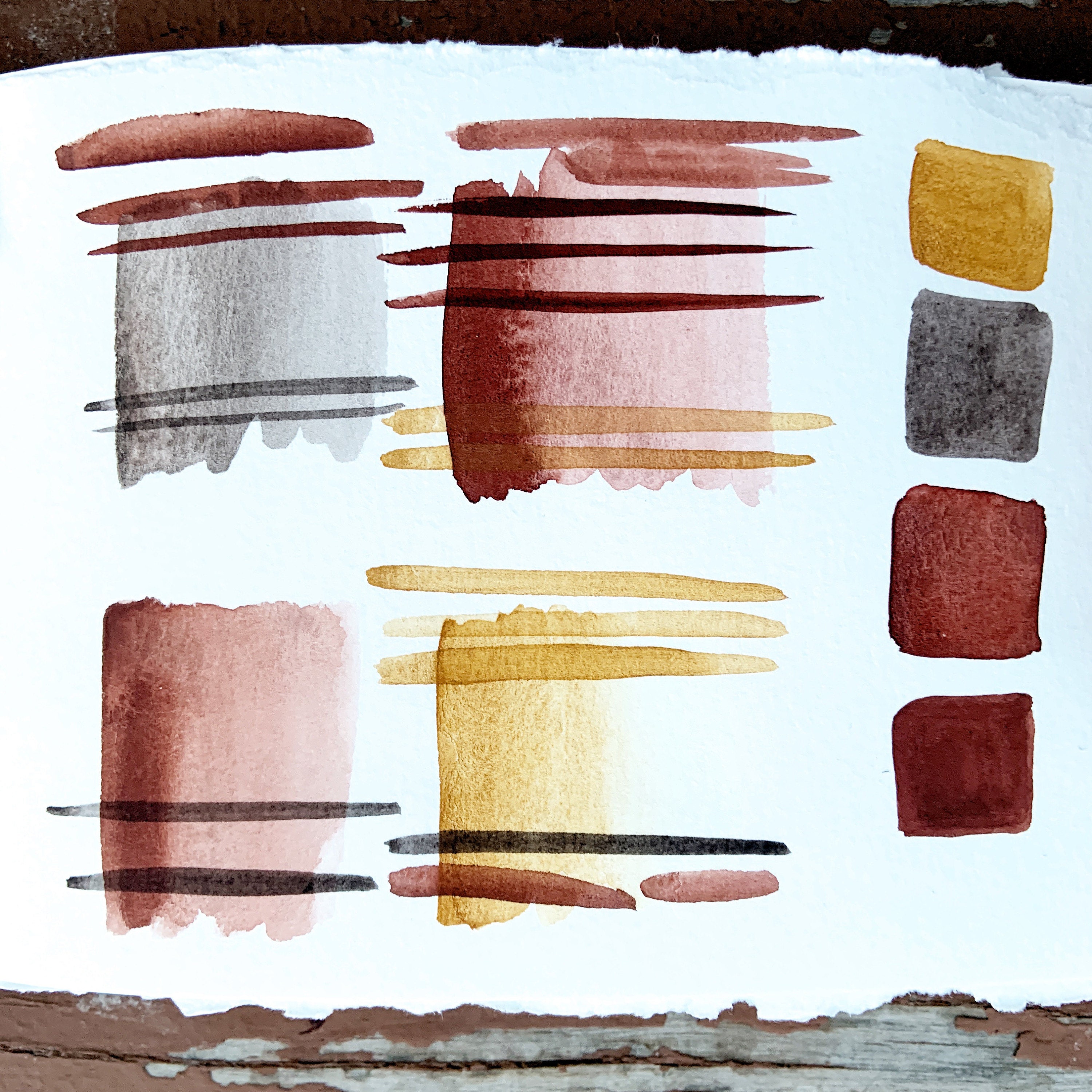 These pigments together create a useful set that can be used to add tones and values to sketches. Each color is beautiful in transparent washes or applied in thicker, more opaque ways. These special Spanish ochers are available in a vairety of pan sizes and palette styles in the Ruby Mountain shop starting Saturday, April 14 at 4pm MT. Have you tried any of these Andalusian colors? I would love to hear what you think of them in the comments below!