Last year I made it a goal to make Ruby Mountain more enviromentally friendly. i was inspired by the Coca Cola Company, who recently decided to continue offering their products in plastic, even though they have the ways and means to switch to glass. This made me angry, and also got me thinking about how comapanies should be respobsible and lead the way in enviromental changes, especially big comapnies like Coca Cola. I don't want my customers to have a pile of trash left behind after opening a Ruby Mountain package. So last year I thought carefully about my packages and wrapping materials.  I changed all packing and shipping materials to recycled/recyclable/reused options. I stopped adding a paper sticker label to individual pans. I explored more non-plastic palette options, a few of which can be seen below.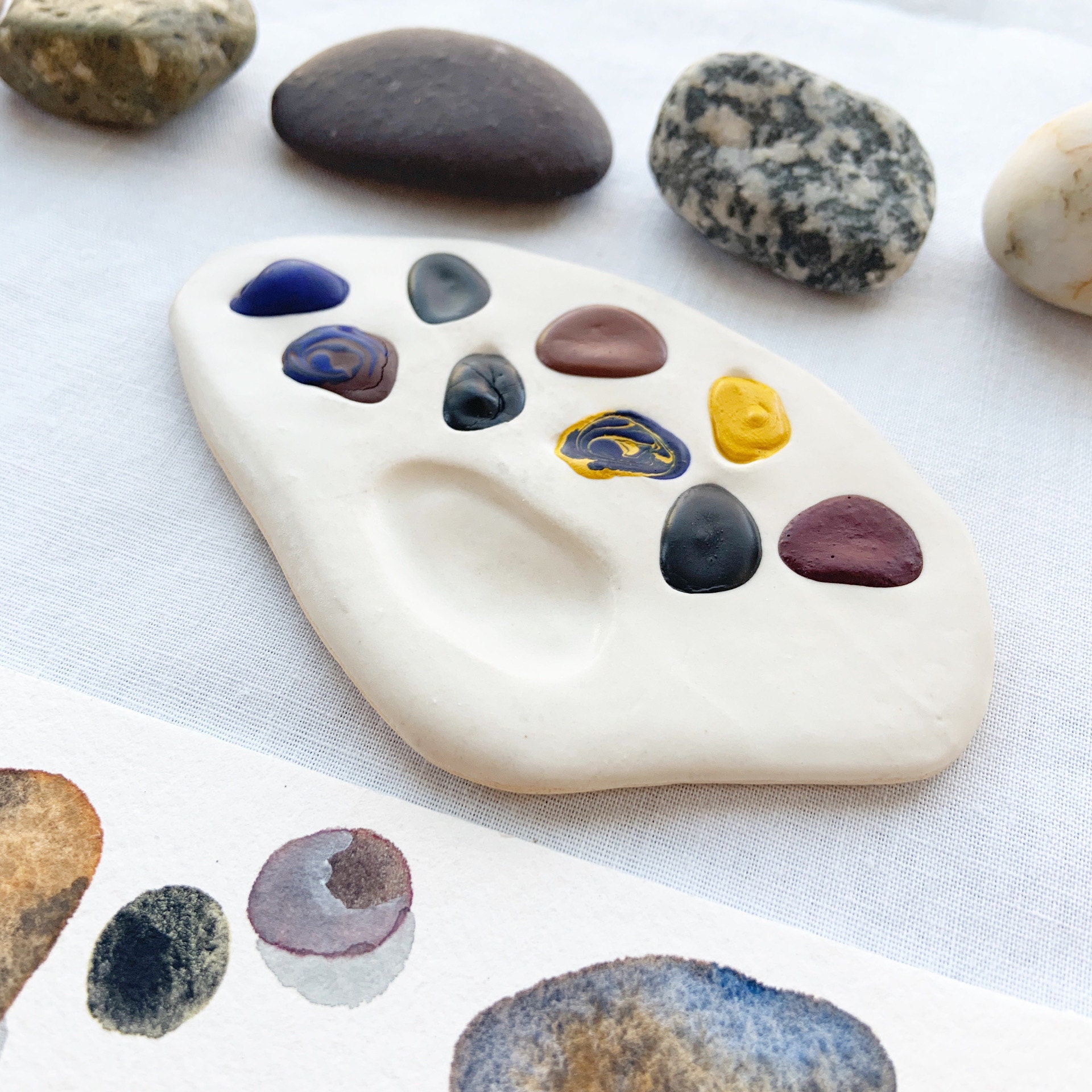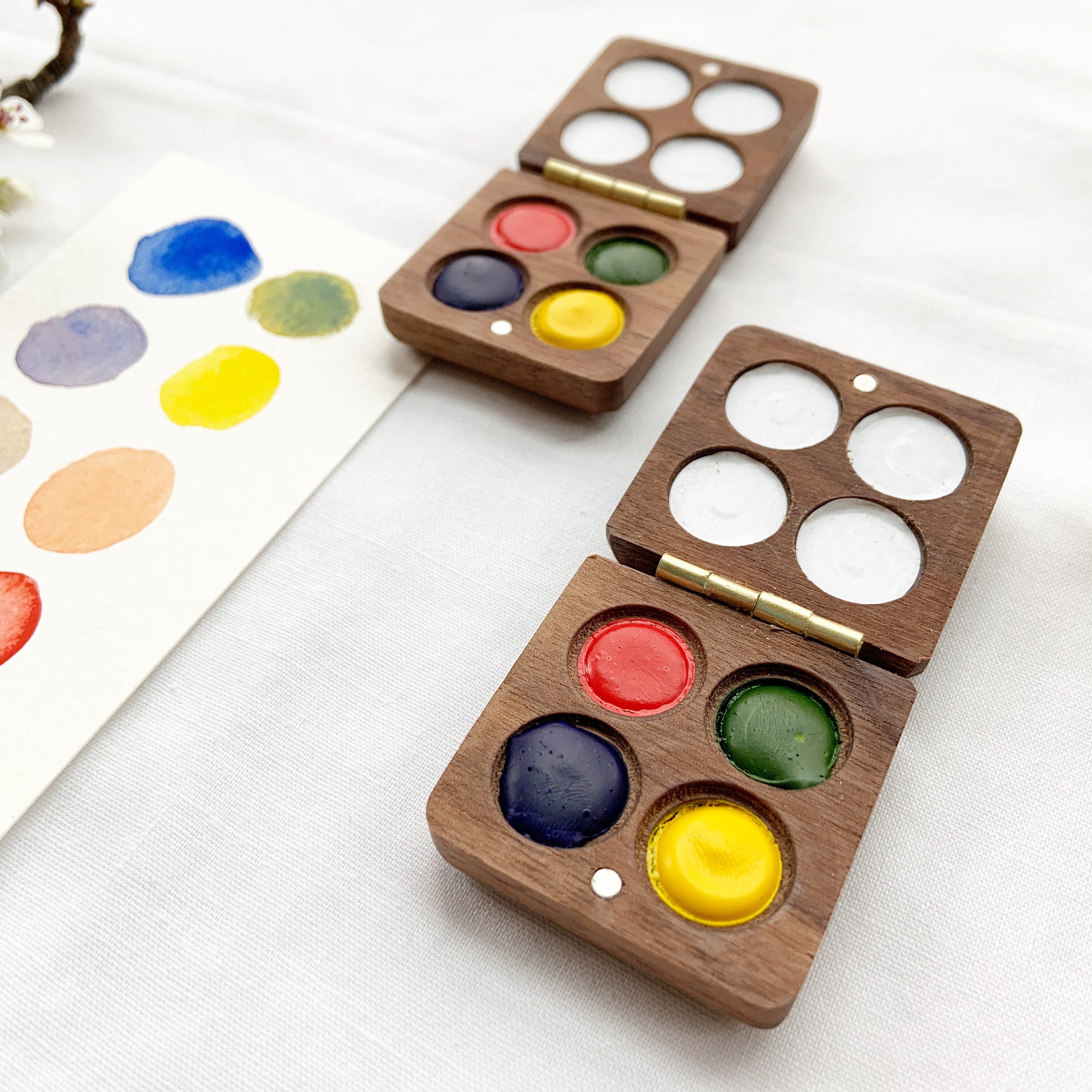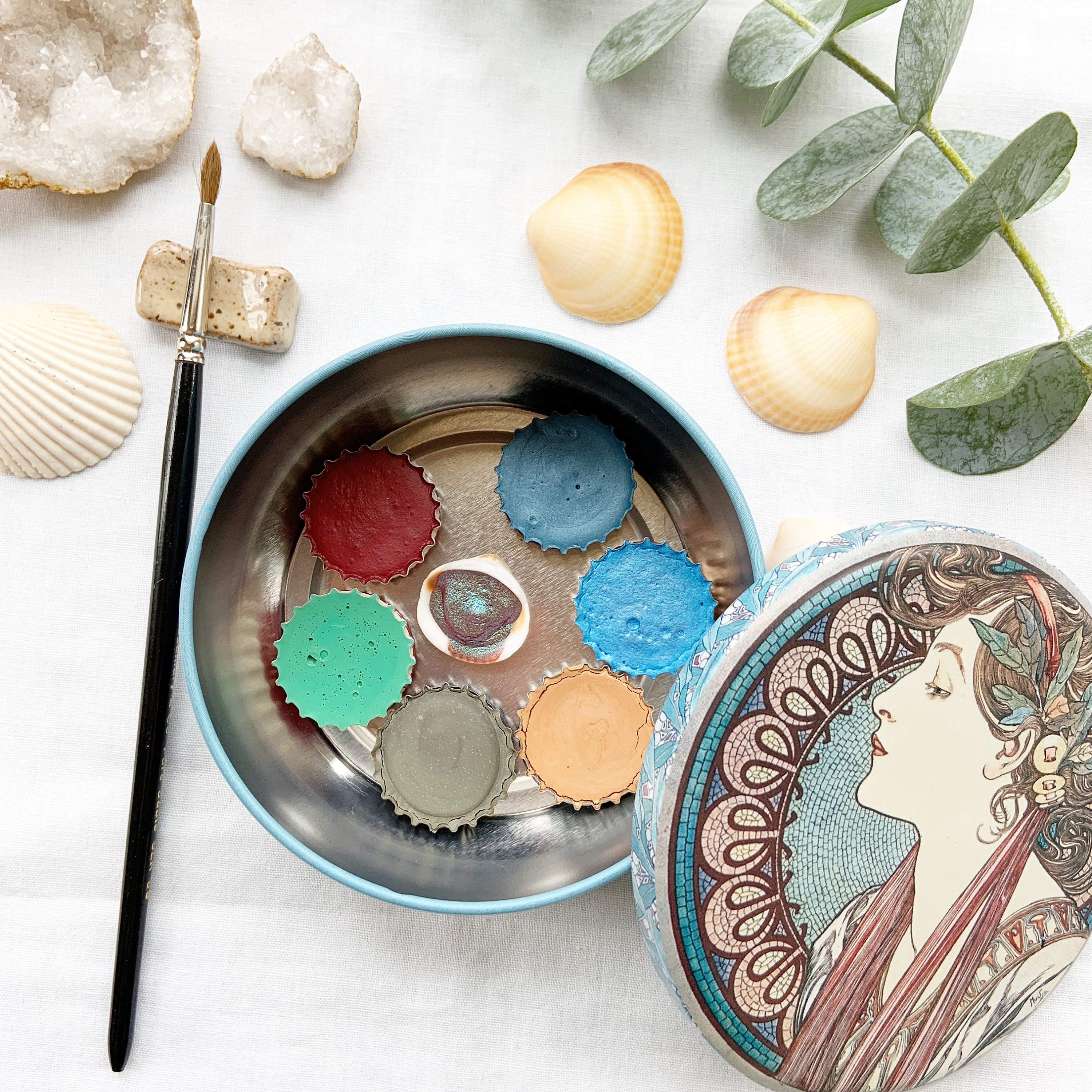 My goal for 2020 is to further reduce our use of plastic by no longer offering colors in plastic pans. I will use up the rest of the plastic pans I currently have, but will buy no more new plastic pans. There are a few instances where I will keep the plastic pans when there s no other suitable option (such as the clear ones in the Sedimetnary Sets). Instead, I plan on offering my watercolors in the metal half pans and metal mini pans, as well as the bottle caps. 
Bottle caps are my favorite container for handmade paint for a few reasons. First, I lvoe that they are a reused item getting a second life. Second, they don't have to be shipped from China! They are readily available right here. Also, they are equal in volume to traditional full pans, so buying bigger quanitites means they'll last longer and you won't have to purchase as often, saving energy and packaging. 
To read more about the enviromental impacts of plastic vs. metal click here.
What are you doing in you rown home to reduce plastic consumption? I'd love to hear your ideas!